September 12, 2021
Developing leadership qualities for designers
I talked a few times with Tim Rijkers, a student that just graduated at the Technical University in Delft on Industrial Design Engineering. Tim wrote his master thesis on design leadership.
He has some interesting findings, pointing out the balance between the WHY and WHAT. A space designers have to navigate constantly.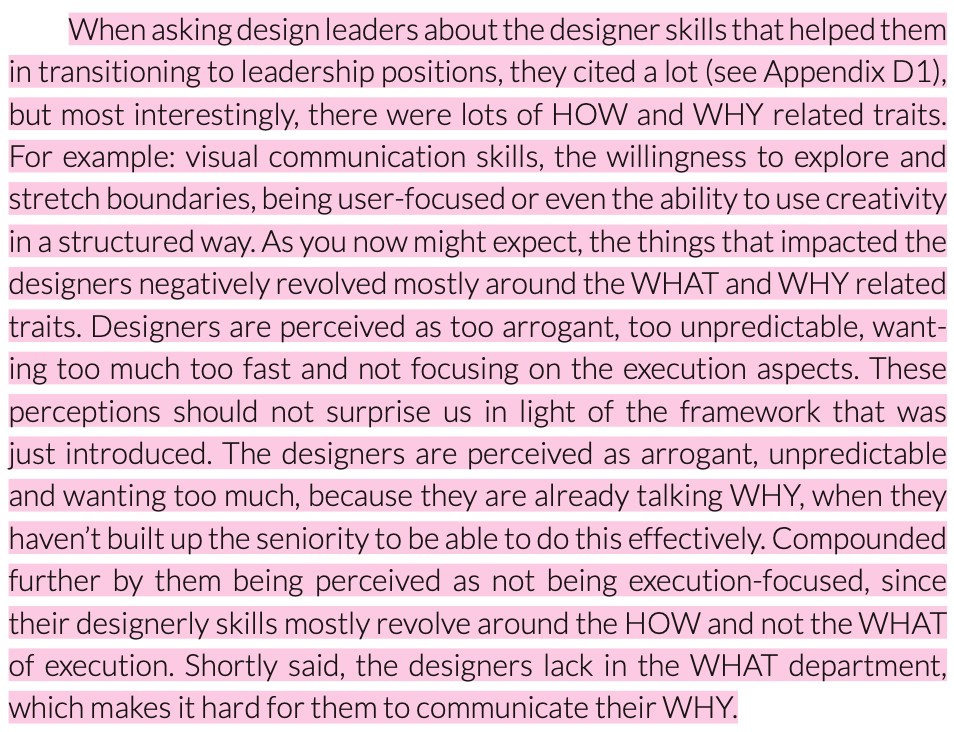 You can read and download his research on the website of TU Delft
---
Previous post
Hello, World!
This website has been there for probably 18 years by now. It could have been old enough to vote in the Netherlands It started with
Next post
Finding Our Way
In the latest episode of Finding Our Way Peter Merholz and Jesse James Garrett are discussing how the design industry has changed and how the